Impressions of EroExpo-2021
vulgar philologist , sex blogger , impression , exhibition , eroexpo , eroexpo2021 , satisfyer , arcwave , penthouse , lolagames , womanizer , svakom , orion , rocks-off , Biorhythm , dzhaga-dzhaga , system jo , my.size , maxus , hot octopuss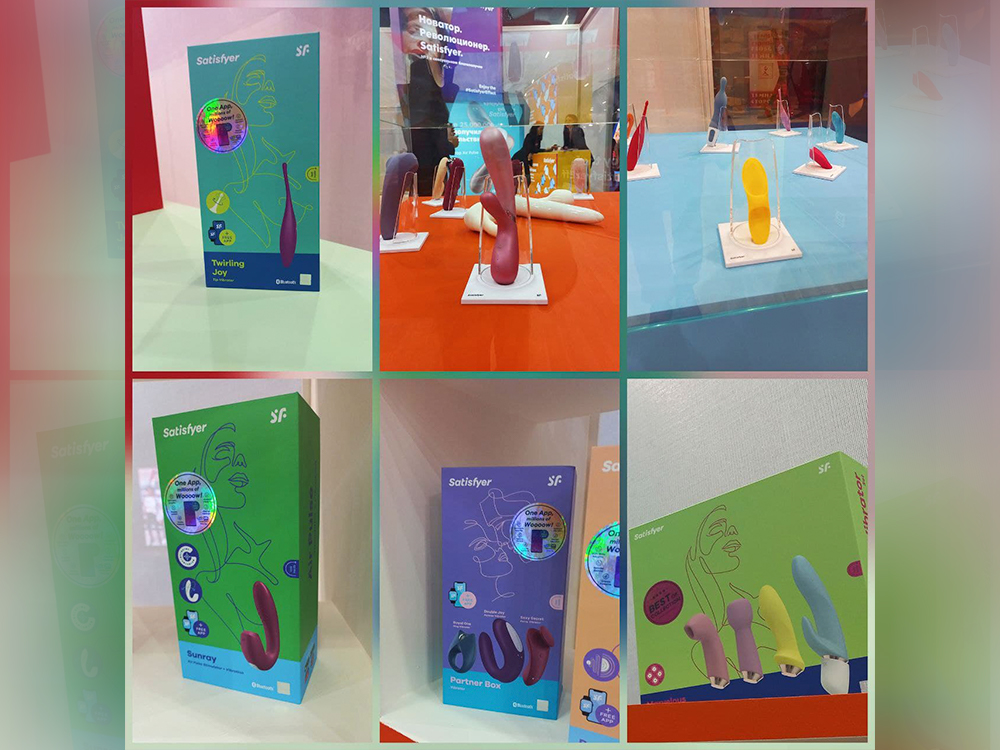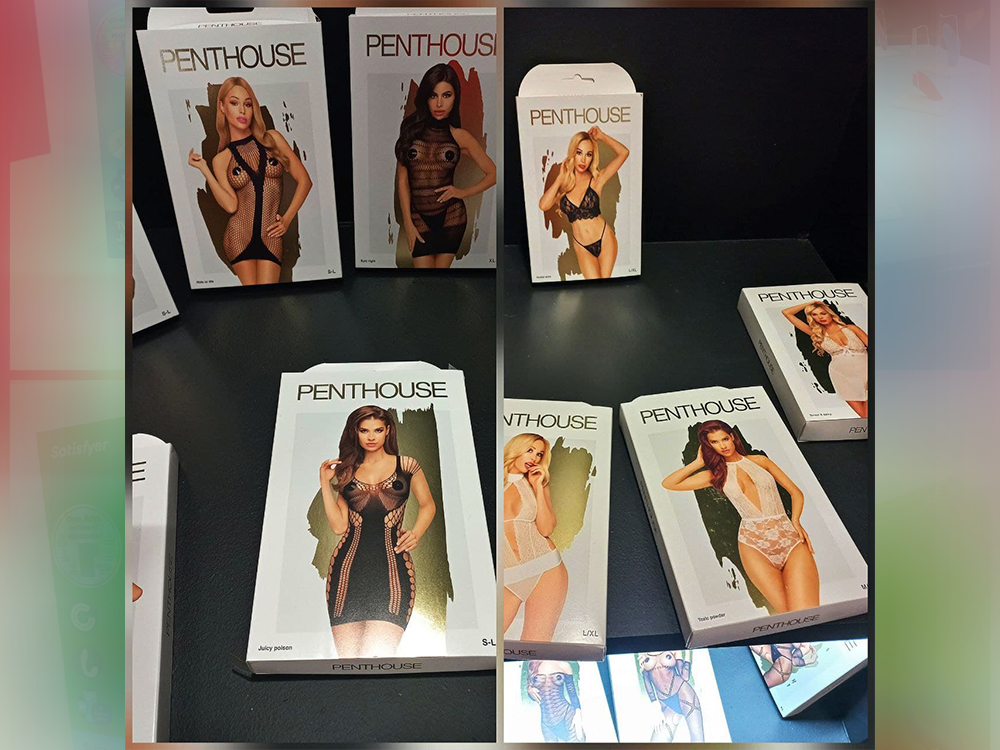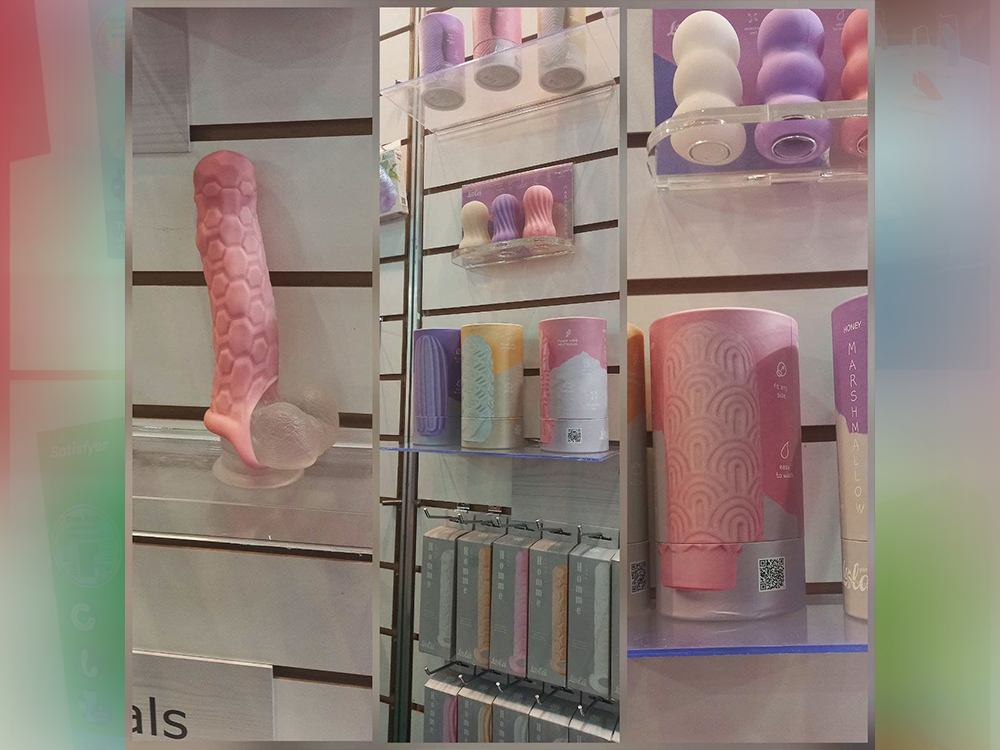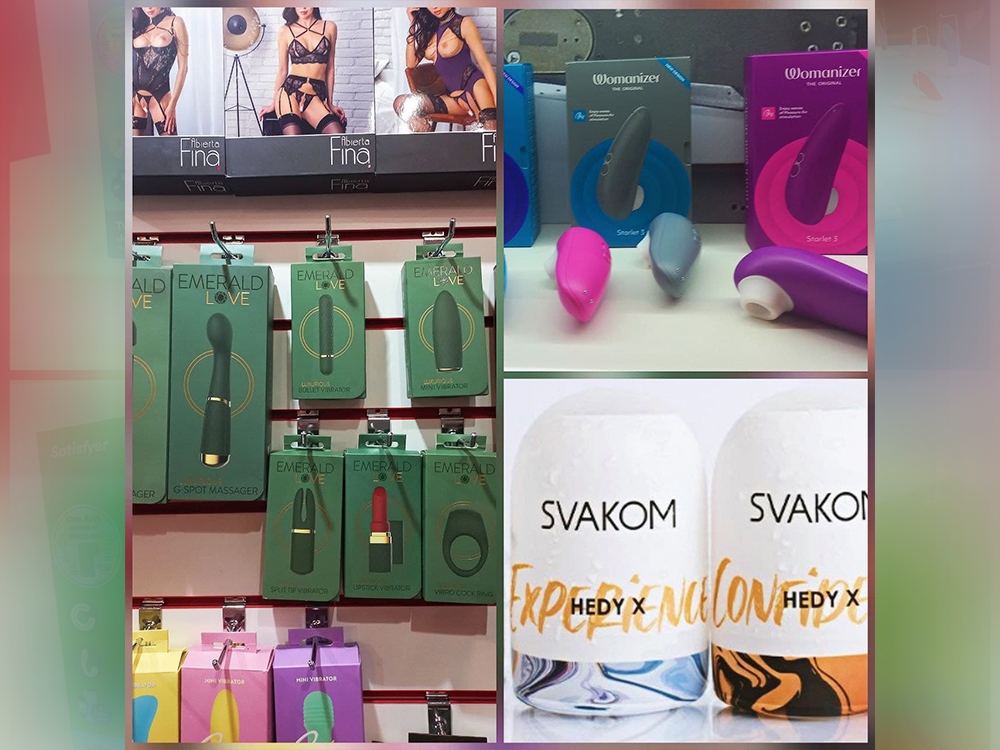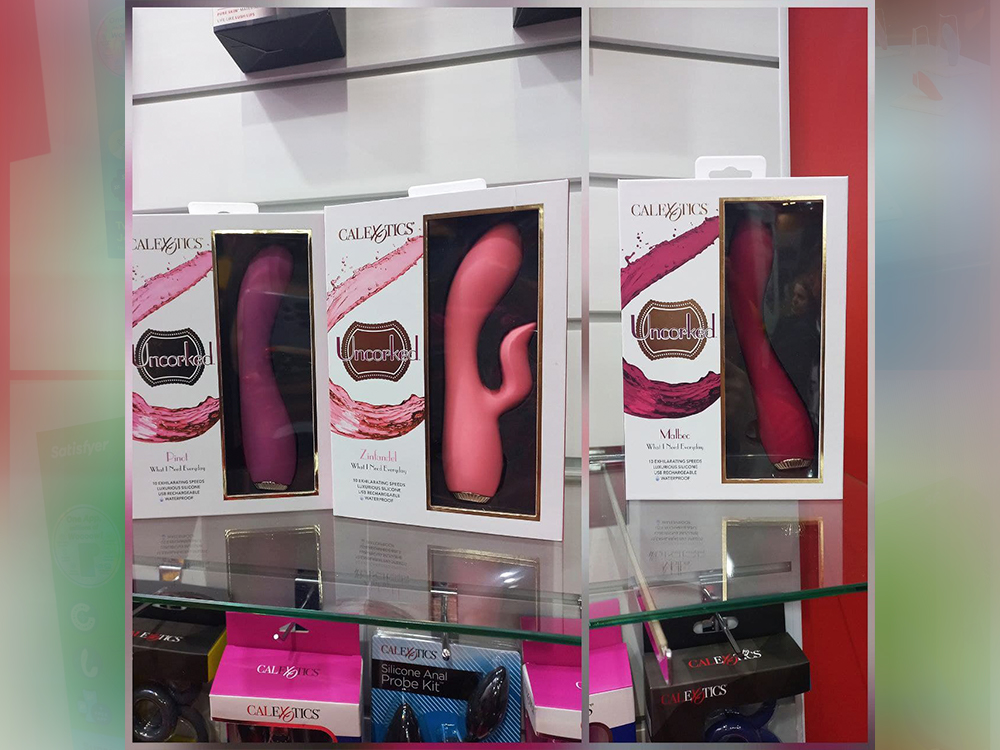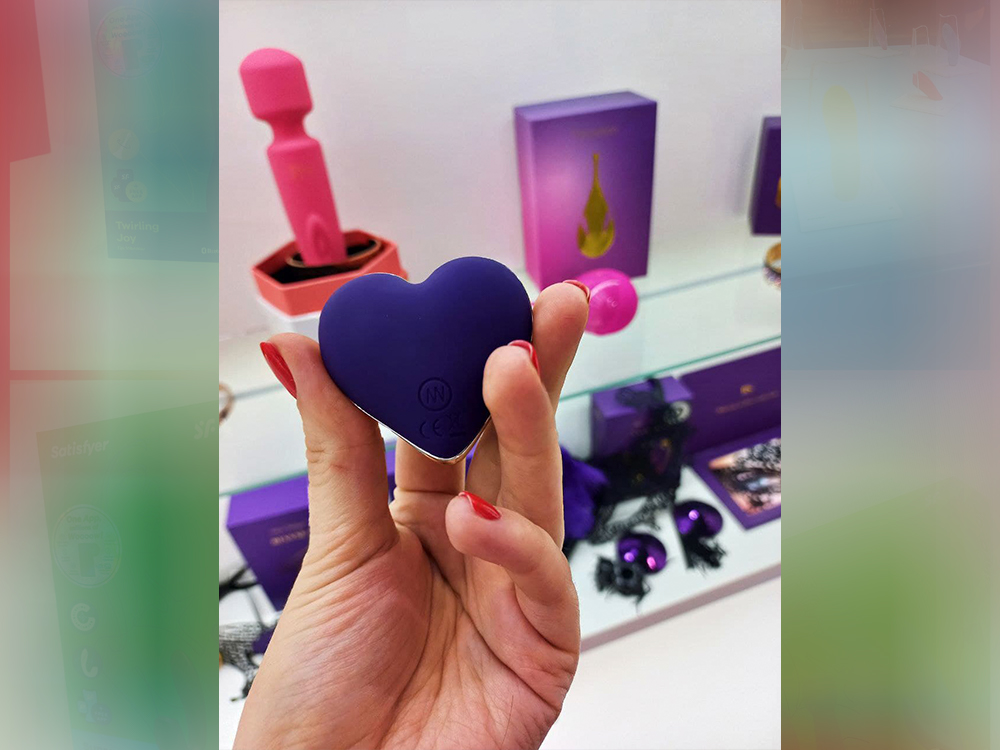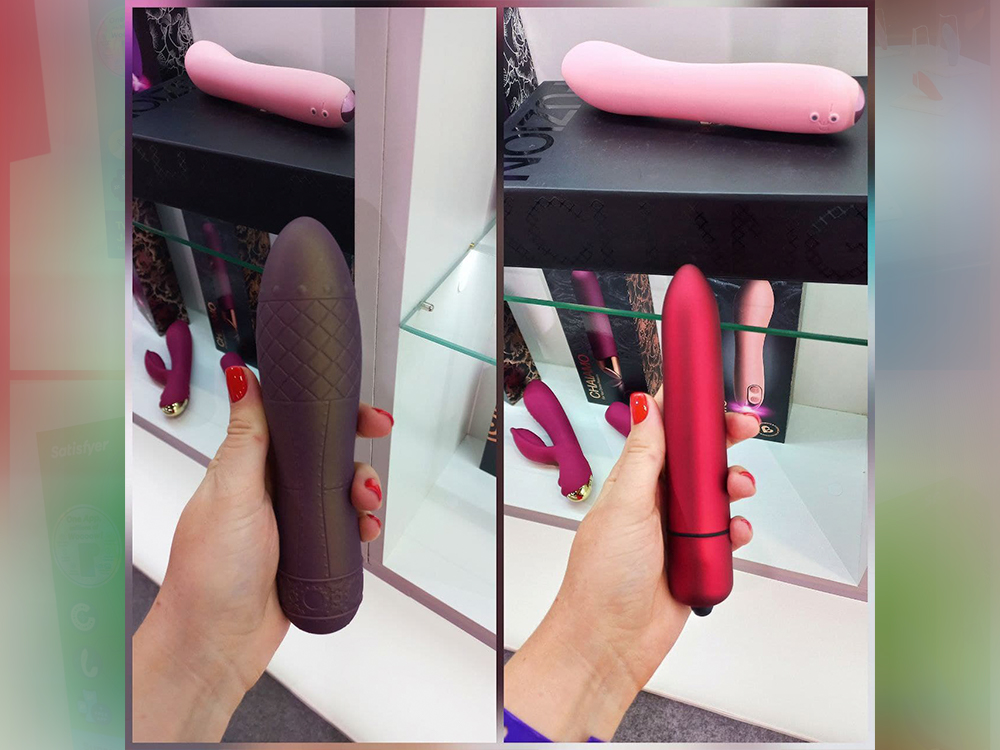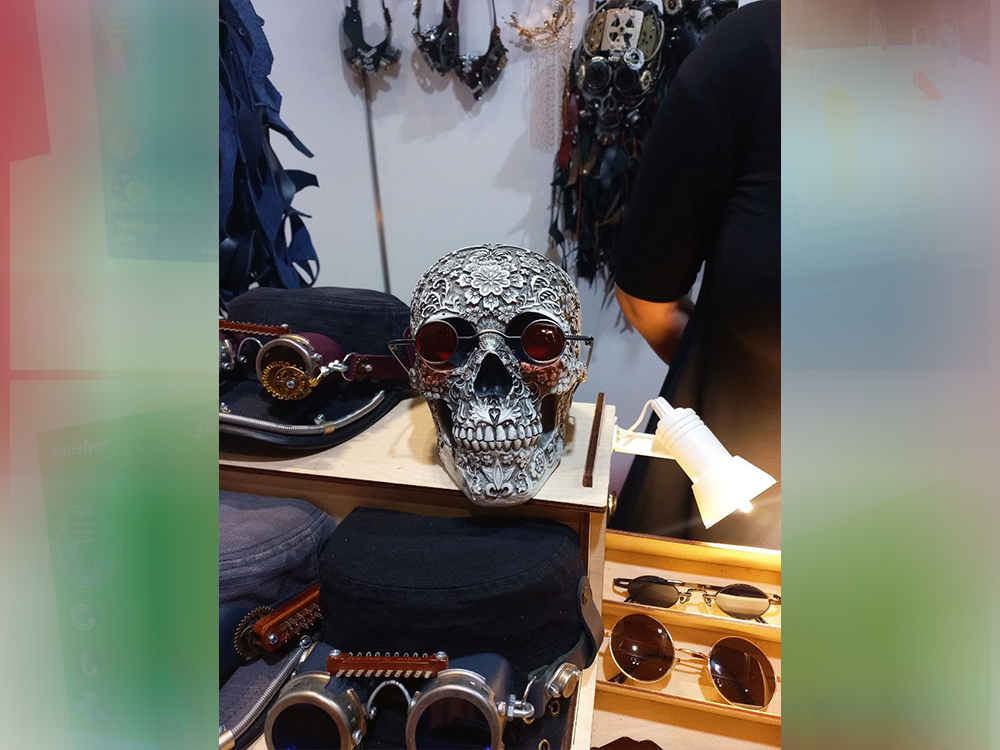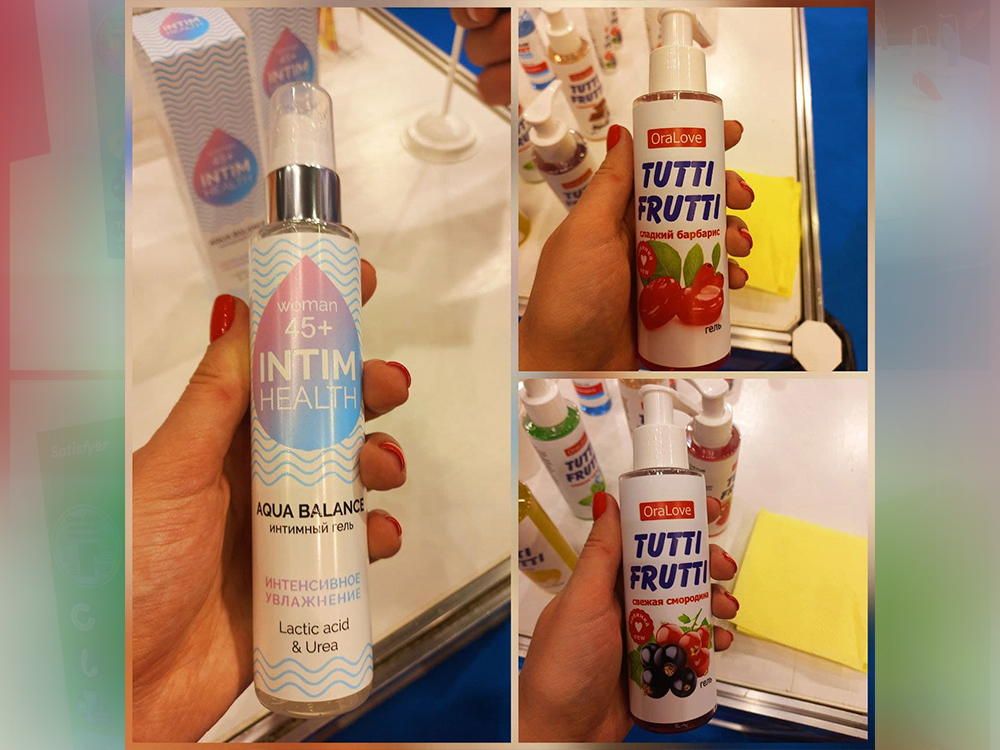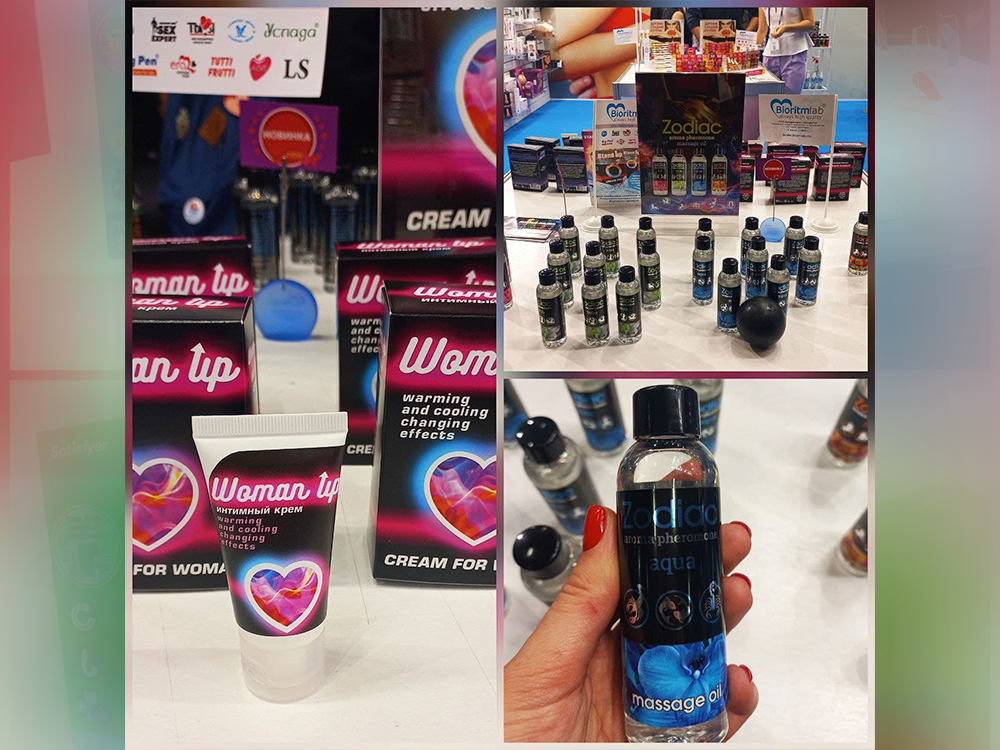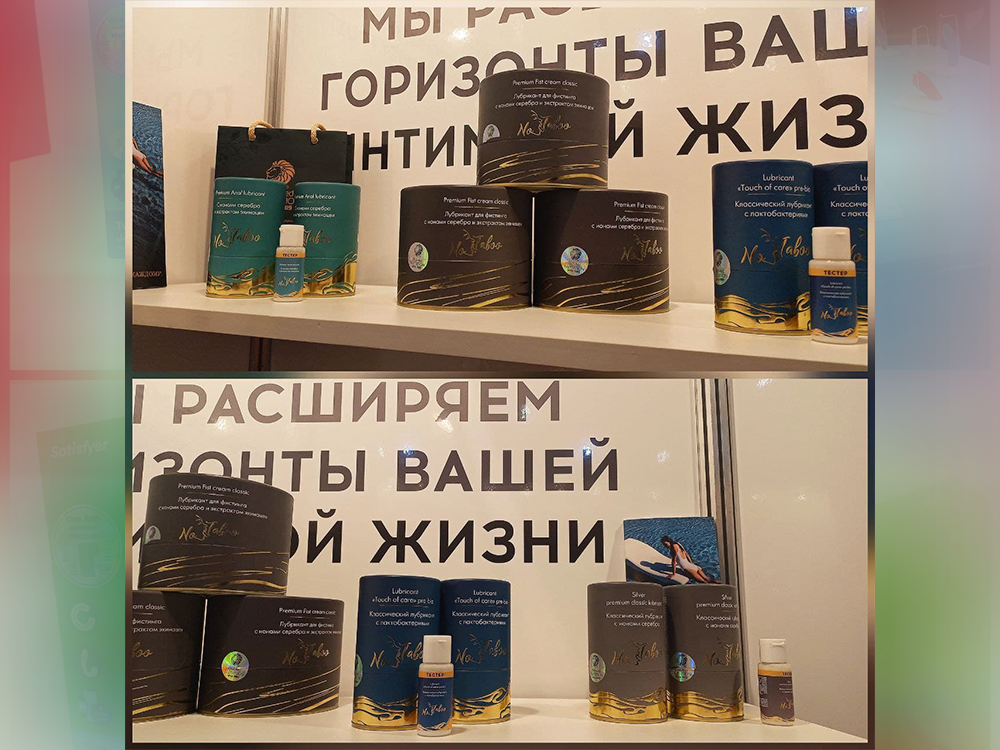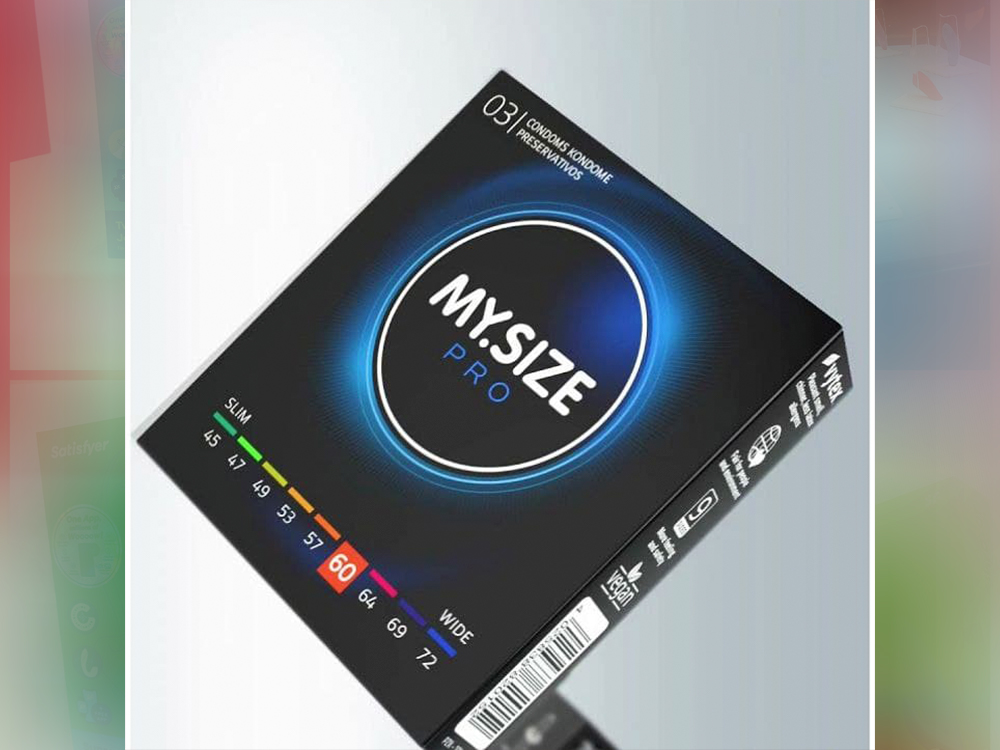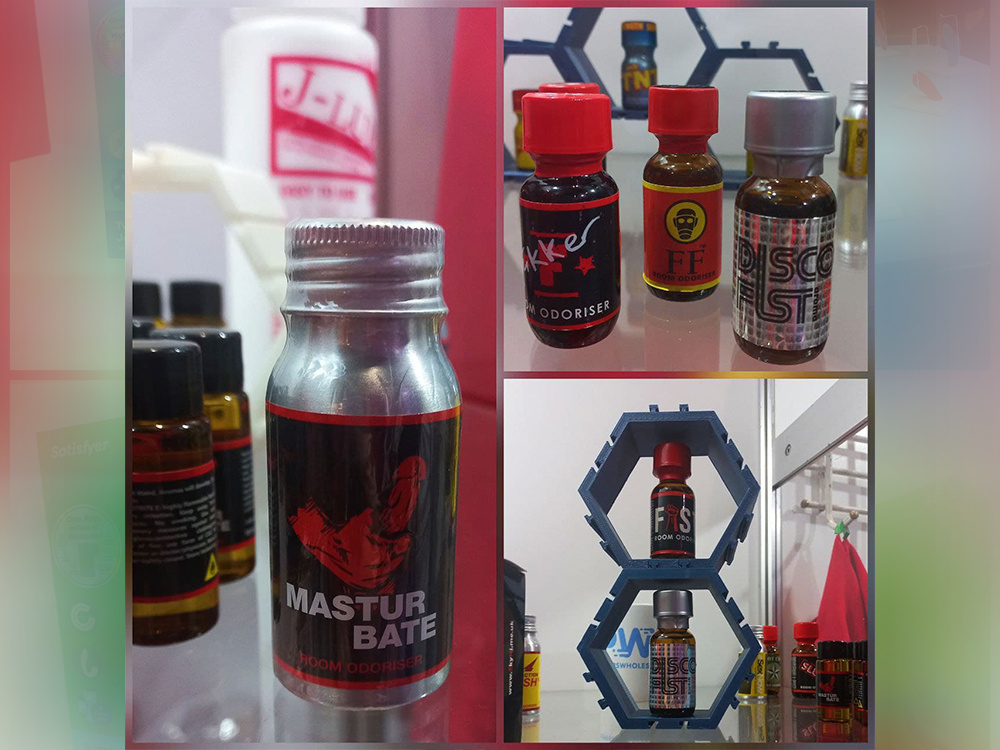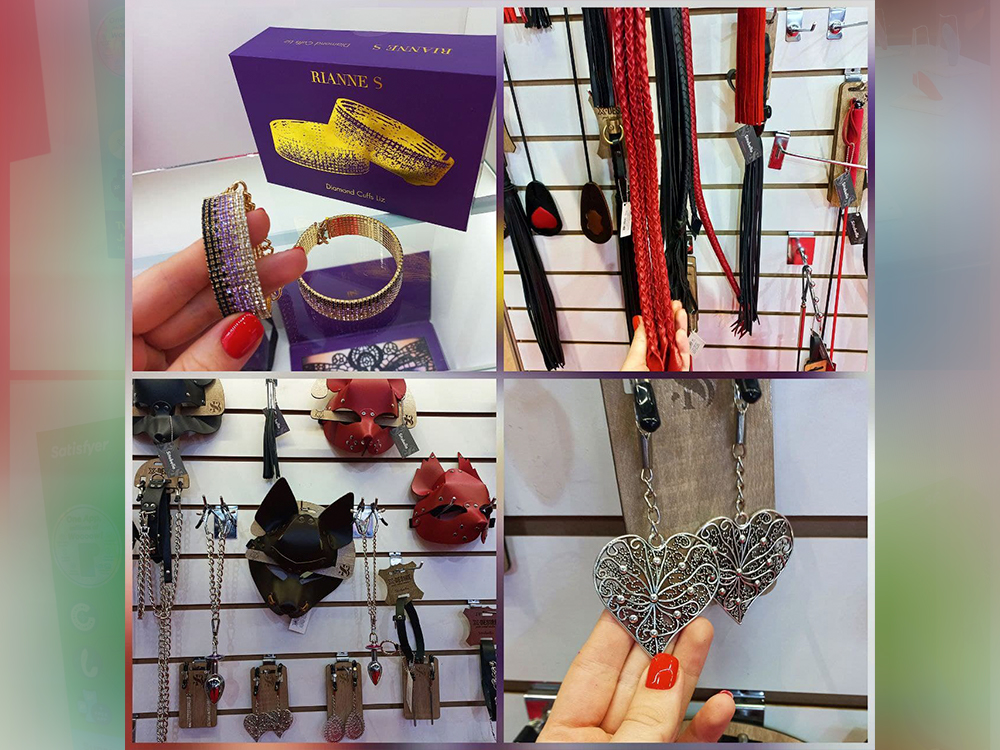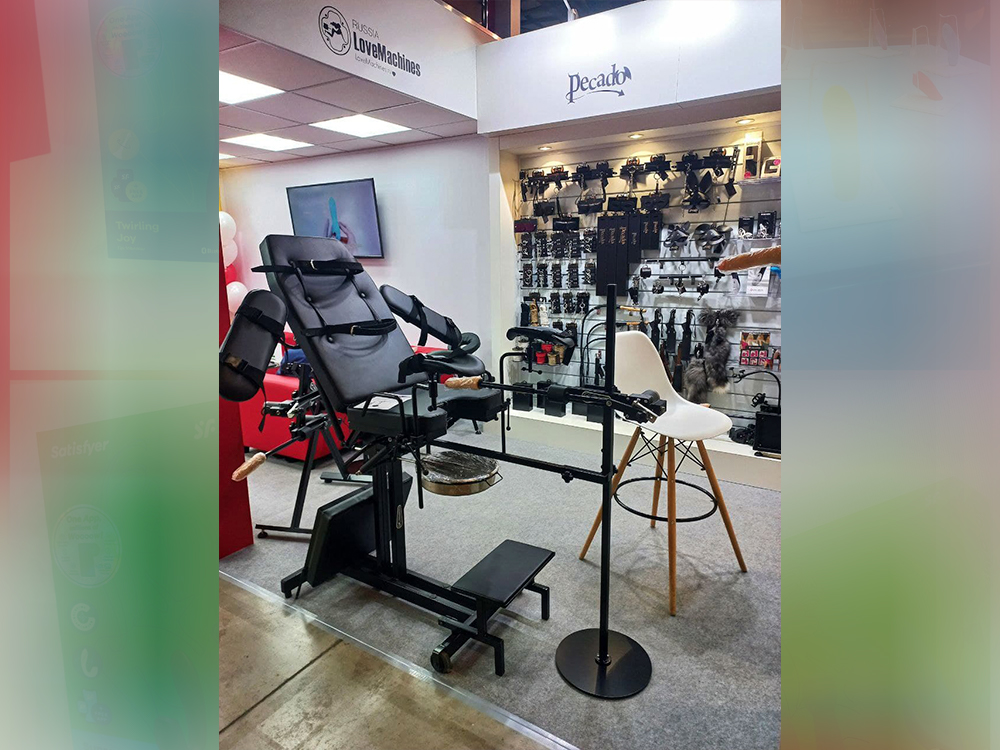 Text and photos: The Vulgar Philologist
Hello everyone!
I have long wanted to get there, and this year everything worked out fine. True, I didn't have much time to chill out, but it's still cool to participate in such a large-scale event for adults.
Some high-profile novelties were not delivered this time, which, in fact, is not surprising: every year it becomes more difficult to create something super-breakthrough and revolutionary. Perhaps except for the Arcwave Ion.
Nevertheless, there was a lot to see at EroExpo!
In terms of the number of presented novelties, Satisfyer surpassed all. The guys continue to shoot out toys, expanding their already rather large assortment. Now they have vibro balls, point stimulators, finger vibrators, 8 (!) new models of vibro bullets, heated vibrators, butt plugs with rotation, even electrostimulators. They also continue to play with designs of vacuum tubes, rabbits, panties vibrators, wands and other toys.
The vast majority of new products connect with their free application.
Plus, Satisfyer has released sets for couples: 2-3 devices that are convenient for two people to use, their retail price starts at $ 65. And also sets consisting of a universal base and several replaceable attachments for different types of stimulation.
Even under the warm wing of Satisfyer, the Penthouse brand of erotic lingerie and clothing has comfortably settled down. The collection includes dresses and overalls made of mesh, bodysuits, shirts, babydolls, and more. In my opinion, the underwear looks very sexy, I would buy myself a set.
Lola Games is expanding the line of Marshmallow masturbators: they have grown significantly, and now they are not mini at all! And the material is still the same cool – velvety and slimy.
Lola also got attachments for the Homme penis: judging by the colors and the way they feel in the hand, the attachments are made of the same TPE as the marshmallows. Plus, they have a different relief and a ring for fixation on the scrotum.
The Womanizer introduced the Starlet 3 in four colors. Svakom pleased with Hedy X5 Mixed eggs: the line includes 5 double-sided mini-masturbators with various reliefs. Orion is remembered for the Emerald Love collection – a set of toys in a stunning emerald color. By the way, the surface of the silicone is textured and resembles the facets of precious stones.
Personally, I was impressed by the collection of Uncorked from CalExotics, in which the colors and names of the devices have something in common with the varieties of wine. There is a delicate pink vibro bullet Rose, a vibrator for the G-zone in a rich ruby shade Malbec, "rabbit" Zinfandel, etc.
My soul was also captivated by a small and cute heart from Rianne S. In general, toys of this Dutch brand are a separate form of art, they are so adorable! So if you are looking for vibrators that are as different as possible from sex toys, aesthetic and functional at the same time, then take a closer look at Rianne S.
A completely different vibe for Rocks-Off devices. Dr Rocco's Pleasure Emporium collection, inspired by steampunk, caught my eye. In particular, the vibrator Zeppelina, whose design refers to the German zeppelin airships. Even the silicone surface mimics metal!
Speaking of steampunk! Just look at this gorgeous skull ...
I'll tell you a little about consumables.
Bioritm presented a new balancing lubricant for women of 45+ with urea and lactic acid, as well as a female version of the Stand Up – Woman Up stimulating cream. Male arousal is definitely one of my favorites, and I will certainly test this new product. According to the consultant, it should be softer in action (note for those to whom the first version seemed too much), and it also smells cool like cherry.
Expands Bioritm and its line of edible lubricants Tutti Frutti. Two new uncommon flavors – fresh currant and sweet barberry. They also have massage oils with pheromones Zodiac: 4 fragrances, selected for the signs of the zodiac, depending on their belonging to the elements. As a "Scorpion", I was, of course, more interested in Aqua. At the exhibition, I tested it, but I was not particularly inspired by the smell, at least from the first impression.
And what really pleased me was the perfume with pheromones in the Sexy Sweet stick. There are fantastic aromas – fruit and berry, dessert. I especially liked it with the smell of chocolate (and making this smell good is expensive!), banana and lychee.
Dzhaga-Dzhaga presented the No Taboo premium series: two classic vaginal lubricants, with silver ions – Silver Premium Classic, and with lactobacilli Touch of care Pre-bio, and two anal lubricants: Premium Anal with silver and echinacea, as well as fisting cream Premium Fist. The lubricants are packaged in attractive gold-embossed cases, and the bottles themselves are equipped with a convenient dispenser that allows you to use the product economically and protect it from contact with the environment.
My favorite System JO have redesigned the packaging of their massage oils (they were previously produced under the DONA by JO line). By the way, everyone could test their oils and even get high from professional brush massage.
MySize has expanded the size range of condoms: MySize PRO is suitable for owners of penises with a circumference of 45 to 72 mm. The manufacturer also worked on the quality of latex: it became thinner (without loss of strength), with improved thermal conductivity. And also, MySize now has lubricants - classic and with effects.
Maxus, too, will soon delight a novelty – latex condoms with a thickness of only 0.03 mm (now their thinnest Sensitive have a wall thickness of 0.05-0.06 mm). We are waiting, sir.
I couldn't get past the stand with poppers, I even tried a few, although I swore not to experiment anymore. Still, I don't understand the joke with them, not mine.
Speaking of stimulants! I took with me a couple of boxes of HOT Prorino – female arousals in capsule and powder format. I'll try and share your feedback!
In general, there were enough curious things for the eyes, and I still did not touch on the topic of BDSM, but it was just the sea – beautiful, for every taste and request. I really wanted to start practicing again.
I think the trip was a success. I discovered new brands, talked to some of their representatives. Finally, I got to know the Sexshopers team live – the guys are just great fellows, they organized the whole action at the exhibition. I only regret that I didn't manage to win in their drawing, and that I didn't have time to buy the Womanizer at the wholesale price.
But it was so cool nevertheless!