If you still do not fully understand what sexshopers.ru are and what they do then after reading this article everything will be clear.
Some statistics
During the existence of the site, we have edited, translated or written 1 167 articles (911 of them in Russian).
Every year we double in size, all this is thanks to our readers and partners who share news and novelties with us free of charge. By the way, the statistics of visits to our site is also growing!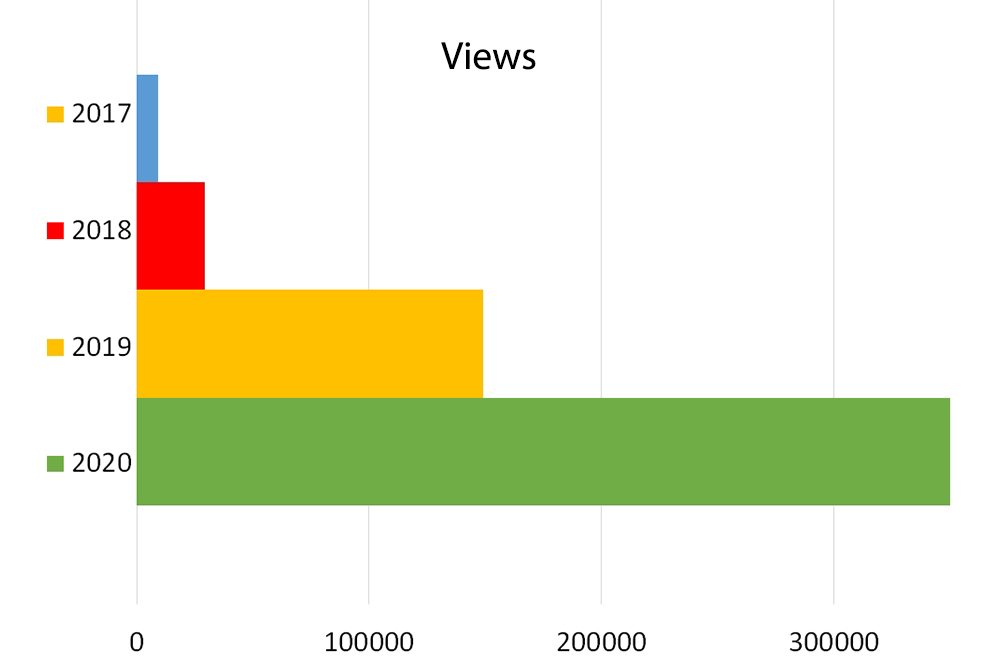 We publish on average about 50 articles per month! Can you imagine? We also had no idea that it would be so when it all began!
We have published over 300 test drives, about the same amount of news and updates, more than 100 times we talked about the events of the industry (and even the coronavirus pandemia did not prevent us fr om doing it!). And we have introduced the new section recently which is called "Sexshopers approved", wh ere we post our own honest impressions of toys, lubricants and events.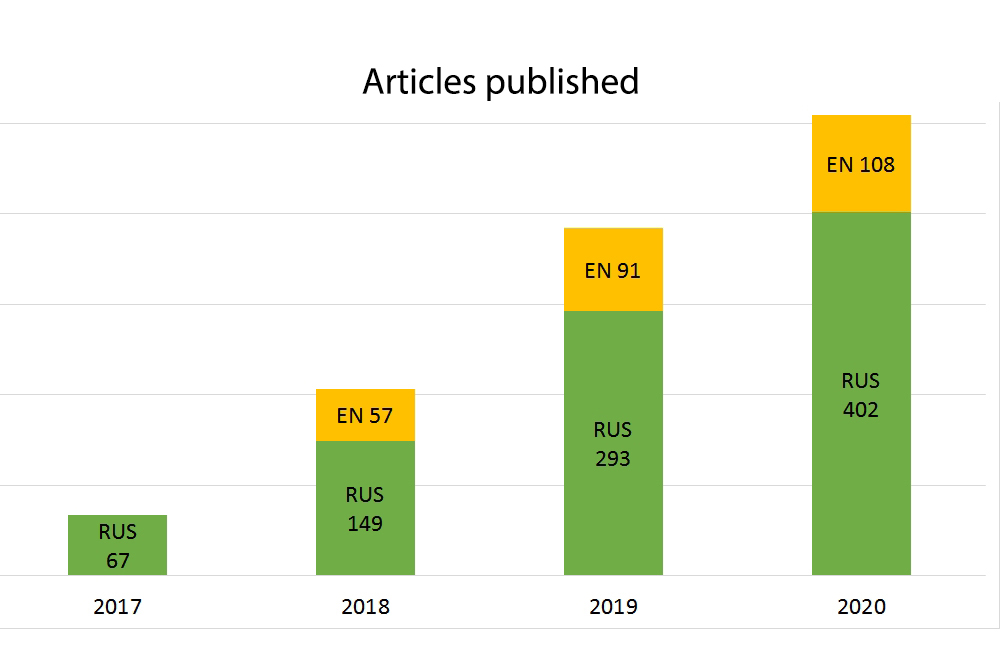 What do we know about you?
Like any serious magazine and a popular site, we monitor the statistics and know our audience. More than 70% of our audience are from Russia, but every time we rejoice, when we see that we are read in the United States, Canada, Ukraine, Belarus, Israel, Estonia, the Netherlands, Great Britain, Ireland.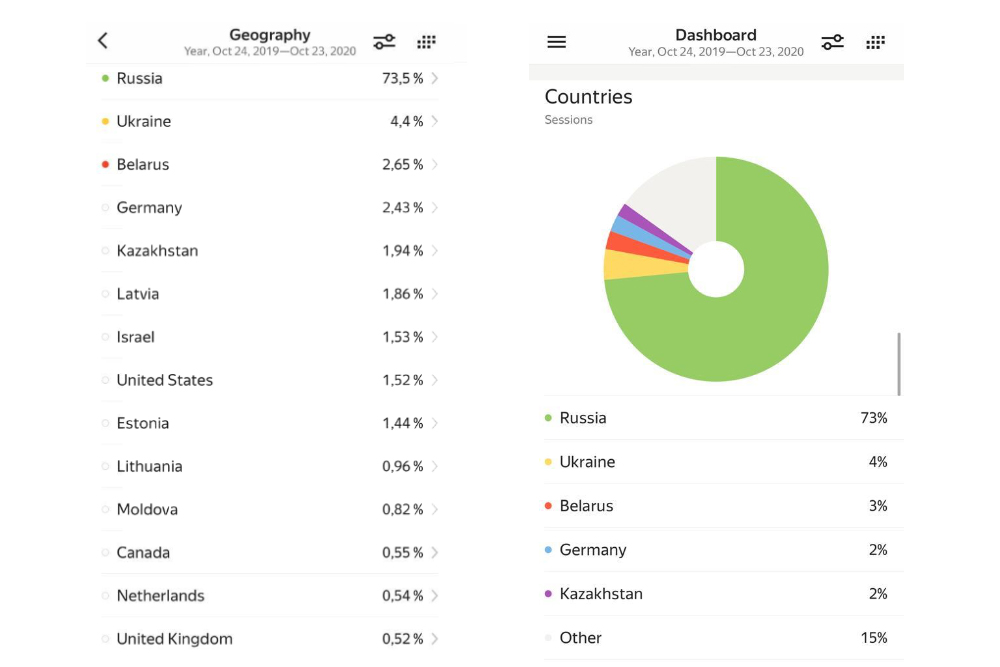 Until recently the most active readers were aged 35-44 years (we hope that you are active not only in surfing our portal). But recently our audience has become younger and now the most active group is 24-35 years old. And the following fact gives special pleasure to the female part of our editorial office: 70% of our site visitors are men!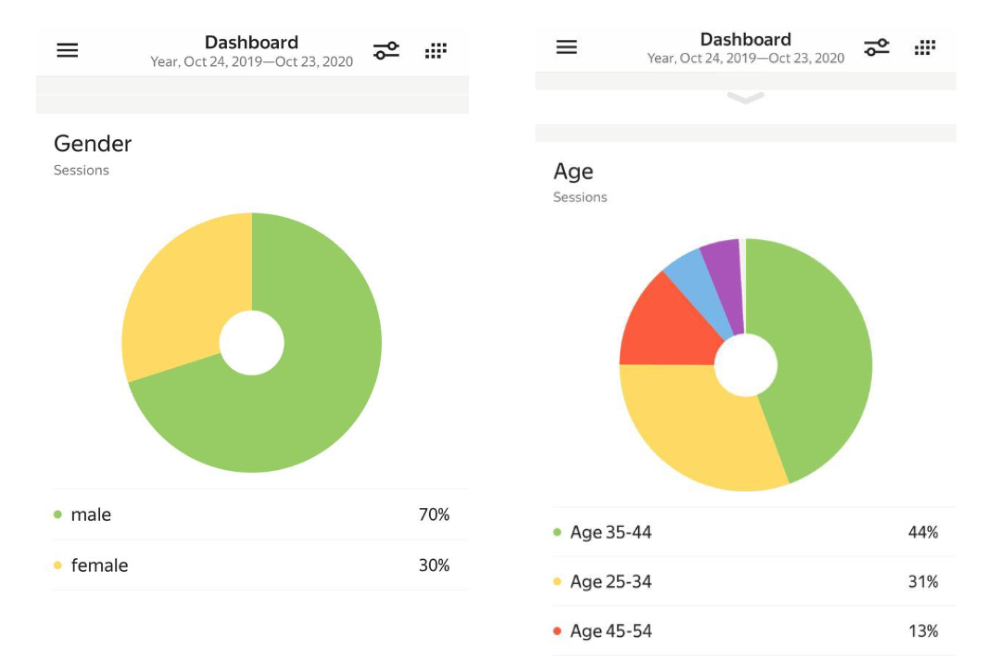 We also compiled the top articles for the last year, and the most popular was the article about ... Tinder! And on the second place is an excursion to the production of the Dzhaga-Dzhaga company (we hope that this material was so popular not only with the brand's employees, but also with its admirers).
What do you think of us?
Well, how, how can we find out what you like with us, what do you think about our work? We are kind people, but cunning. When we hold some of our draws, we ask you to write to us exactly about this and receive such warm words from you – it's worth a lot.
You have written many sincere posts, and most often thanked us for the honesty and impartiality of our reviews. You have noted our interviews with representatives of industry and the prominent personalities, the impartiality of bloggers who write for our papers and notes. You remember new items, unpacks, reports and event announcements. You have found a few pleasant words to our managers and editors. You like our speed, attention to detail, structure and professionalism.
By the way, returning to the reviews: since you love them so much, we have prepared a surprise for you related to this area, and we will tell you about it very soon!
Who are we?
Some three years ago, we announced the opening of our website at the EroExpo -2017 exhibition. Then the site team consisted of its ideological mastermind, the editor-in-chief and one programmer. However, we immediately began to fill our project with useful and interesting materials. Now we are a close-knit friendly team of 12 people. Among us are: photographer, videographer, English translators, transcribers, rewriters and editors. Initially, the site was published only in Russian, and since August 31, 2018, we have an English part, now we are preparing to launch a page in German (Das ist Fantastisch! Ja, Ja!).
We also tell about everything that we publish on the site in social networks: Facebook, Telegram, VKontakte and Twitter. The most interesting and popular of our accounts, which are developing apart from the site, and ahead of it - are our Instagram account and the YouTube channel. There we regularly hold raffles of cool new products (not so long ago, we made our subscribers happy with a Titan from Viotec and a Nova2 from We-Vibe), so be sure to subscribe to stay informed!
On behalf of the editorial board, we thank every one of our readers, because it is you who inspire us to find interesting topics, shoot videos and write articles, we rejoice with your every Like and comment in social networks!
We thank all our partners – those who have been with us since the early days, and those who have joined recently for being the first to tell us about all your new products and generously present gifts for our readers.
We are looking forward to each event from the world of industry, to see our friends again. Thank you for being with us and ... don't switch off, it will be even more interesting in no time!